Experiential Academics
Innovation
+

Higher Education
Why this matters
A UNIQUE, SYMBIOTIC RELATIONSHIP BETWEEN STUDENTS, COLLEGES
&

TRAVEL EXPERIENCES

You don't often find innovation and higher education in the same sentence, but that's always been the goal at Verto Education – to create an innovative approach to experiential education that doesn't derail or delay the full four-year college path.

To that end, Verto is extremely proud to partner with a quickly growing consortium of forward-thinking colleges and universities — enabling students to see the world, gain unparalleled experience-based knowledge while receiving college credit during the process.

For our partner educational institutions, we've created an ecosystem that gives schools more of the engaged students they want, when they want them.
Knoxville, TN
THE UNIVERSITY OF TENNESSEE
The University of Tennessee, Knoxville, is the flagship campus of the UT system and the state's top public research university. UT offers more than 110 degree and interdisciplinary programs from 11 colleges. The 600-acre campus is adjacent to the city's downtown, connected to miles of greenways, and just a short drive to the Great Smoky Mountains National Park.
UT is focused on becoming a top public research university, with comprehensive improvements in undergraduate and graduate education, research, and campus infrastructure and facilities. The university offers several university-wide honors programs, and nearly every college has an honors track. Undergraduates have many opportunities to conduct faculty-mentored research and engage in hands-on experiential learning. 
Visit Their Website
Burlington, VT
THE UNIVERSITY OF VERMONT
The University of Vermont's hilltop campus looks out across one of America's most vibrant small cities to Lake Champlain and the Adirondack Mountains beyond. Here, students' educational experience and activities are enriched by our location — from the energy and innovation of Burlington to the forests, farms, and independent spirit of Vermont. UVM is a research university of a perfect size, large enough to offer a breadth of ideas, resources, and opportunities, yet small enough to enable close faculty-student mentorship. 
The fifth oldest university in New England, UVM boasts a legacy of important firsts in education: the first college to declare public support of freedom of religion and the first to admit women and African-Americans to Phi Beta Kappa.
Visit Their Website
Tampa, Florida
UNIVERSITY OF SOUTH FLORIDA
The University of South Florida is a Preeminent Research University dedicated to empowering students to achieve lifelong success. With campuses in Tampa, St. Petersburg and Sarasota, USF is situated in the vibrant, diverse Tampa Bay region. Tampa is home to stunning beaches, rich cultural attractions and a thriving business community anchored by Fortune 500 companies.
Each USF campus offers a unique academic atmosphere, from a thrilling metropolitan setting to a relaxed community where professors know their students by name. Together, USF's three campuses serve more than 50,000 students and offer undergraduate, graduate, specialist and doctoral degrees. Undergraduates choose from more than 200 majors and concentrations, from business and engineering to the arts and medicine.
Visit Their Website
Eugene, OR
UNIVERSITY OF OREGON
The University of Oregon is a public research university in Eugene, a town known for its arts and outdoor activities. The student faculty ratio is 17:1 and over 30% of classes have fewer than 20 students. The University of Oregon has more than 310 academic programs to choose from, the most popular being: Business, Journalism, Social Studies, Psychology, and Economics.
Regardless of which major you choose, every University of Oregon student learns to question critically, solve problems, and communicate clearly – skills that 93% of employers say are more important than an employee's major. Everything at the University of Oregon contributes to their inclusive environment of collaboration and innovation.
Visit Their Website
Lewisburg, PA
BUCKNELL UNIVERSITY
Established in 1846, Bucknell University is highly selective, private, nonsectarian, coeducational residential and undergraduate, with a small graduate program. Bucknell offers more than 50 majors and 65 minors in the arts, engineering, humanities, management, and natural and social sciences.
A 9:1 student-faculty ratio means you will get to know your professors personally, and they will provide help and advice — and not just in class. There are many opportunities to become involved in your professors' scholarly research and creative projects. With its green spaces, brick buildings and striking vistas, Bucknell's 450-acre campus is a quintessential college environment in the heart of scenic central Pennsylvania.
Visit Their Website
Grinnell, IA
GRINNELL COLLEGE
When Grinnell College framed its charter in the Iowa Territory of the United States in 1846, it set forth a mission to educate its students "for the different professions and for the honorable discharge of the duties of life." The College pursues that mission by educating young men and women in the liberal arts through free inquiry and the open exchange of ideas. As a teaching and learning community, the College holds that knowledge is a good to be pursued both for its own sake and for the intellectual, moral, and physical well-being of individuals and of society at large. The College exists to provide a lively academic community of students and teachers of high scholarly qualifications from diverse social and cultural circumstances.
Visit Their Website
Indianapolis, IN
BUTLER UNIVERSITY
Butler University is a private, liberal arts institution located in Indianapolis, Indiana. Named the No. 1 Regional University in the Midwest in the 2019 U.S. News & World Report Best Colleges Rankings, Butler's campus offers both small class sizes and big city perks. Bulldogs join a vibrant community of faculty mentors, internship and community partners, and fellow students who are empowered to look out for one another. Butler's focus on hands-on, experiential learning and personal academic attention are just a few of the reasons why 98 percent of graduates are employed, attending grad school, or participating in a gap-year experience within 6 months of graduation. With 300+ park-like acres, two new state-of-the-art residence halls, and the excitement of BIG EAST athletics, Butler's campus has it all.
Visit Their Website
Philadelphia, PA
TEMPLE UNIVERSITY
Temple University attracts some of the most diverse, driven and motivated minds from across the nation and around the world. These students and faculty bring the university to life and move Temple forward and upward in academics, athletics, research and the arts. Powering Temple's ascent are innovative approaches to admissions and affordability; a campus transformation; plentiful creative and research opportunities; rigorous academic programs; an indelible bond with the city of Philadelphia; and groundbreaking work in science, research and technology. Temple is home to about 40,000 students, is the thirty-first largest public, four-year institution in the United States and offers more than 570 academic programs in 17 schools and colleges, on eight campuses, including locations in Japan and Italy.
Visit Their Website
Memphis, Tennessee
RHODES COLLEGE
Rhodes is a top-tier national liberal arts college that positions students to meet the highest academic standards through hands-on mentorship and opportunities for real-world experience. One of the country's most beautiful campuses, Rhodes is a supportive residential community that serves as a launch pad into the heart of Memphis and the world. Through small class sizes, community partnerships, research opportunities, and fellowships, Rhodes creates space for students to explore new perspectives and effect meaningful change.
Rhodes is profiled in The Princeton Review's popular college guide, The Best 384 Colleges: 2019 Edition, and ranks No. 10 for Most Accessible Professors and No. 16 for Most Engaged in Community Service.
Visit Their Website
Wooster, OH
THE COLLEGE OF WOOSTER
The College of Wooster is a private liberal arts college in Wooster, Ohio. It is primarily known for its emphasis on mentored undergraduate research and enrolls approximately 2,000 students.
Wooster is one of forty colleges named in Loren Pope's book Colleges That Change Lives, in which he called it his "original best-kept secret in higher education."  It is consistently ranked among the nation's top liberal arts colleges, according to U.S. News and World Report. In US News' "Best Colleges 2018", for the sixteenth year in a row, Wooster is recognized for its "outstanding" undergraduate research opportunities.
Visit Their Website
Harrisonburg, VA
JAMES MADISON UNIVERSITY
James Madison University, founded in 1908 in the beautiful Shenandoah Valley of Virginia, is a public, four-year institution. It is ranked at the top among regional, comprehensive universities in the South.
U.S. News & World Report ranked JMU as the No. 2 public masters-level university in the South (7th overall) for 2016. In the 2015 edition of the Washington Monthly college rankings, JMU ranked 68th among master's universities. Washington Monthly assesses the quality of schools based on social mobility, research (producing cutting-edge scholarship and PhDs), and service (encouraging students to give something back to their country)
Visit Their Website
Mount Vernon, IA
CORNELL COLLEGE
Cornell College is a private liberal arts college in Mount Vernon, Iowa that ranks amongst the country's best small colleges.
Cornell students study one course at a time (commonly referred to as "the block plan" or "OCAAT"). Since 1978, school years have been divided into "blocks" of three-and-a-half weeks each (usually followed by a four-day "block break" to round out to four weeks), during which students are enrolled in a single class; what would normally be covered in a full semester's worth of class at a typical university is covered in just seventeen-and-one-half Cornell class days.
Visit Their Website
Sydney, Australia
MACQUARIE UNIVERSITY
Ranked as the 4th best student city in the world – and home to the regional headquarters of around 500 multinational companies – Sydney is the ultimate place to live and study.
Macquarie is uniquely located in the heart of Australia's largest high-tech precinct. Their park-like campus spans 126 hectares, with open spaces and state-of-the-art facilities that allow you to think, grow, achieve and affect change. Ranked among the top 2 percent of universities in the world, Macquarie University is considered one of Australia's best universities, producing graduates that are among the most sought after professionals in the world.
Visit Their Website
Oakland, CA
MILLS COLLEGE
Mills College is a liberal arts and sciences college located in the San Francisco Bay Area. The school offers more than 60 undergraduate majors and minors and over 25 graduate degrees, certificates, and credentials.
In 2018, U.S. News & World Report ranked Mills 9th overall among colleges and universities in the Western U.S. (regional universities) and the #2 Best Value Schools West, which evaluated the quality of institutions' academics against the cost of attendance. The Princeton Review ranked Mills as one of the Best 382 Colleges, one of the Best Western Colleges, and one of the top "green" colleges in the U.S. Forbes ranked Mills among the Top 200 Best-Loved Colleges in their 2017 Grateful Grads Index.
Visit Their Website
North Andover, MA
MERRIMACK COLLEGE
Merrimack College is an independent, private college in North Andover, MA with robust programs in business, education, science and engineering, health sciences and the liberal arts. Their mission is to enlighten minds, engage hearts and empower lives. 
Merrimack College is ranked in the top 50 Best Colleges, Regional Universities North. Students can now apply directly to Merrimack through the Verto Education application and receive an admission decision for this coming academic year.
Visit Their Website
Portland, OR
PORTLAND STATE UNIVERSITY
Portland State University is Oregon's most diverse public university located in the heart of one of Americas most progressive cities. It offers more than 60 undergraduate programs in fine and performing arts, liberal arts and sciences, business administration, education, urban and public affairs, social work, engineering, and computer science.
The 50-acre downtown campus-with the motto "Let Knowledge Serve the City" places students in a vibrant center of culture, business, and technology. This allows students to participate in internships and community-based projects in these fields as well as education, social services, and government. Portland State's award-winning University Studies curriculum provides small class sizes and peer mentoring for all first-year students and culminates in Senior Capstones.
Visit Their Website
Auckland, NZ
UNIVERSITY OF AUCKLAND
The University of Auckland is the largest university in New Zealand, located in Auckland – the country's largest city. In addition to a great education, this location provides easy access to all that New Zealand has to offer, from beaches to rain forests.
It is New Zealand's leading university and is the only New Zealand university ranked among the world's top 200 universities by the Times Higher Education World Rankings of Universities. It is also the highest ranked New Zealand university in the QS World University Rankings and the Shanghai Jiao Tong Academic Ranking of World Universities.
Visit Their Website
Portland, OR
LEWIS & CLARK COLLEGE
Lewis & Clark is a residential college with over 150 years of global vision grounded in Pacific Northwest history. Their students are nurtured academically in small classes (average class size: 18) and are often able to apply their liberal arts education by participating in research with nationally recognized professors. Their location in vibrant, progressive Portland, Oregon, offers valuable internship and job opportunities along with countless cultural options. 
Lewis & Clark offers one of the strongest international education programs in the United States with over 60 percent of students studying overseas and a campus community that includes students from 75 countries. They welcome all who are alive to inquiry, open to diversity, and eager to shape this global century.
Visit Their Website
Greencastle, IN
DEPAUW UNIVERSITY
DePauw University in Greencastle, Indiana, is a private liberal arts college with an enrollment of approximately 2,300 students.
DePauw's liberal arts education gives students a chance to gain general knowledge outside their direct area of study by taking classes outside their degrees and engaging in Winter Term classes and trips.
DePauw is ranked in the top tier of national liberal arts colleges by 2016 U.S. News & World Report as #51 in the United States. DePauw is ranked #78 on Forbes magazine's 2016 rankings, which include all colleges and universities in the United States, and #14 in the Midwest.
Visit Their Website
Boulder, CO
NAROPA UNIVERSITY
Naropa University is a private, nonprofit, nonsectarian liberal arts institution dedicated to advancing contemplative education. Informed by ancient Eastern educational philosophies, contemplative education at Naropa experiments with another way of knowing through its joining of rigorous liberal arts training and the disciplined training of the heart. It educates the whole person, cultivating academic excellence and contemplative insight in order to infuse knowledge with wisdom.
A Naropa education reflecting the interplay of discipline and delight prepares its graduates both to meet the world as it is and to change it for the better.
Visit Their Website
Boca Raton, FL
LYNN UNIVERSITY
Lynn University is an independent college based in Boca Raton, Florida. U.S. News & World Report has named it among the most innovative and international universities. Lynn's NCAA Division II Fighting Knights have won 24 national titles, its Conservatory of Music features a world-renowned faculty of performers and its nationally recognized Institute for Achievement and Learning empowers students with learning differences. The school's Dialogues curriculum and award-winning iPad program help Lynn graduates gain the intellectual flexibility and global experience to fulfill their potential in an ever-changing world.
Lynn University's mission is to provide an innovative, global and personalized education that enables students to realize their potential.
Visit Their Website
Colchester, VT
SAINT MICHAEL'S COLLEGE
Saint Michael's College is a selective, fully residential Catholic college in Vermont's beautiful Green Mountains. Founded in the great Catholic intellectual tradition that also recognizes the principles of social justice and compassion, Saint Michael's is a close-knit community delivering internationally-respected liberal arts and graduate education near Burlington, one of the country's best college towns.
Challenging classes, extensive faculty-student research and internships enable students to contemplate life's deepest questions and mysteries from all directions. Among our graduates are a U.S. senator and the Joint Chiefs of Staff Chairman. Our graduates enter the workforce and society ideally positioned to "do well and do good."
Visit Their Website
New York City
PACE UNIVERSITY
Pace University is a private institution that was founded in 1906. It has a campus in Manhattan, New York City, and two campuses in Westchester County, New York, in Pleasantville and White Plains.
Pace's New York City campus is located in the heart of Lower Manhattan, providing easy access to all the city has to offer. The International Business Times ranked them the best private university in the U.S. for upward economic mobility of their students and they rank in the top 12% of U.S. colleges that provide the best return on tuition investment.
Visit Their Website
Baltimore, MD
GOUCHER COLLEGE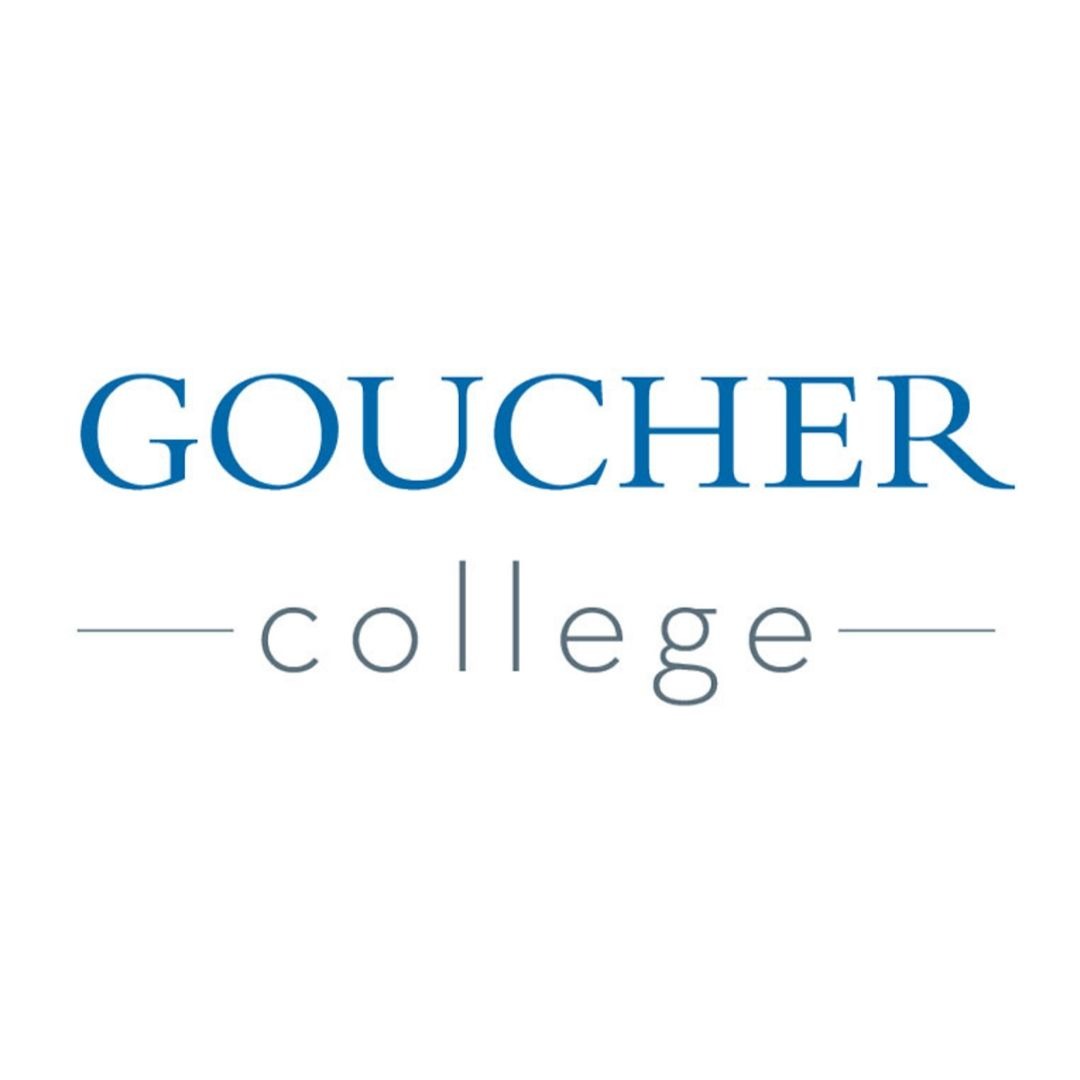 Goucher College is preparing its students for the jobs of the future. Located just outside of Baltimore, MD, the college focuses on helping students become self-directed learners who can delve into complex problems, learn from others with different views, and understand that the future is always evolving. Goucher is one of the only colleges in the U.S. to offer a 100% Study Abroad program and provides more than 60 opportunities in 32 countries and six continents. At Goucher, all students will experience a culture different than their own, creating a more accepting environment where everyone's stories help to form a diverse community. Through Goucher's innovative curriculum and community-based learning, students realize the impact they are capable of through social and environmental justice lenses.
Visit Their Website
Portland, Maine
UNIVERSITY OF SOUTHERN MAINE
The University of Southern Maine (USM) is focused on becoming widely recognized as Maines metropolitan university, known for providing students with a high-quality, accessible and affordable education complemented by real-world learning experiences that prepare them for life after graduation and, in turn, contribute to the regions economy and quality of life. These experiences, in the form of internships, service-learning courses, practical and community service projects, are all essential parts of the USM experience. With campuses in the economic and population centers of Portland, Gorham and Lewiston-Auburn, USM continues to build partnerships with businesses, non-profits and governmental organizations throughout the region.
Visit Their Website
Prescott, Arizona
PRESCOTT COLLEGE
Founded in 1966, Prescott College is accredited by the Higher Learning Commission and offers four-year undergraduate degrees, graduate degrees, and Ph.D. programs utilizing an experiential, self-directed model that attracts students motivated to make a difference in the world. Prescott College sets the standard for academic excellence through collaborative education that transforms diverse learners into future leaders. Committed to social justice and environmental sustainability, they serve local and global communities through innovative and intellectually adventurous liberal arts and professional programs. Students work in the classroom and in the field to gain the fundamental skills needed for career success in their areas of study.
Visit Their Website
High Point, NC
HIGH POINT UNIVERSITY
High Point University is a private liberal arts university in High Point, North Carolina. Founded as High Point College in 1924, it became High Point University in October 1991.
In 2015, High Point University had a student-to-faculty ratio of 14:1 and a student retention rate of 76.5%. The average class size is fewer than 20 students and no teacher assistants instruct classes. In 2015, High Point University was ranked #1 in the annual U.S. News & World Report Regional Colleges South rankings. In the 2016 rankings released HPU ranks #1 Best Regional College in the South for the fourth consecutive year and #1 Most Innovative Regional College in the South.
Visit Their Website
Mount Berry, GA
BERRY COLLEGE
Nationally recognized for academic excellence and as an outstanding educational value, Berry is an independent, coeducational, comprehensive liberal arts college of approximately 2,100 students. For more than a century, the college has offered an exceptional education that balances intellectual exploration, practical learning, and character development. Its 27,000-acre campus is the world's largest. From its inception, Berry College has pursued a bold and distinctive approach to meeting the challenge of preparing students for life. Our entrepreneurial founder, Martha Berry, understood that intellectual skills and practical skills could be combined to powerful effect in shaping people known for their work ethic, integrity, resourcefulness, and willingness to serve.
Visit Their Website
Garden City, NY
ADELPHI UNIVERSITY
Adelphi University is renowned for small classes, world-class faculty, opportunities for hands-on research, service to community and paid internships for many students. They are a highly awarded, nationally ranked, powerfully connected doctoral research university offering exceptional liberal arts and sciences programs and professional training, with particular strength in its Core Four–arts and humanities, STEM and social sciences, the business and education professions, and health and wellness. Adelphi is ranked a Best College nationwide by U.S. News & World Report.
Visit Their Website
Denver, CO
REGIS UNIVERSITY
Regis University is located in the Mile High City with the unmatched backdrop of the Rocky Mountains, but Colorado's vibrancy is just one of the many reasons students are drawn to Regis. Regis aims to develop students as a whole person. Students from all faith backgrounds are bonded together by the common purpose of building a better society and are shaped by Jesuit, Catholic traditions, which emphasize the importance of critical thinking, having a global perspective and standing up for those who do not have a voice. With a small student-to-faculty ratio, Regis's award-winning faculty is dedicated to empowering graduates with the skills and perspective needed to harness their passions and talents and spur change on a local and global scale.
Visit Their Website
Springfield, MA
SPRINGFIELD COLLEGE
Springfield College is a private, coeducational college located in Springfield, Massachusetts. They offer bachelor's degrees in more than 40 majors, master's degrees in a variety of different fields, and doctoral program in counseling psychology, physical therapy, and physical education. The student-to-faculty member ratio is 15 to 1.
Springfield College was named a 2016–17 College of Distinction for providing an innovative, teacher-centered undergraduate education with a strong record of preparing its graduates for real-world success. U.S.News & World Report ranked Springfield College #8 for schools with the highest percentages of alumni enrolling in a graduate school in 2013.
Visit Their Website
Dublin, Ireland
UNIVERSITY COLLEGE DUBLIN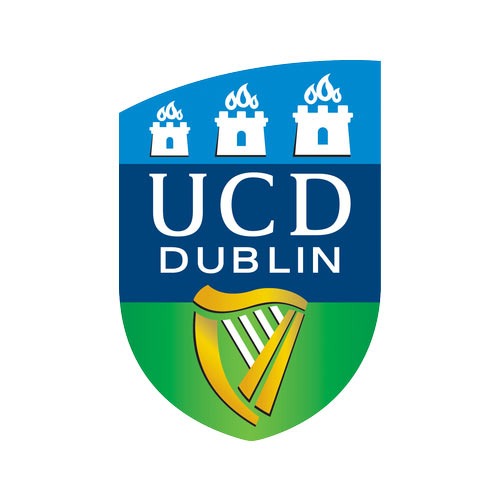 University College Dublin (often referred to as UCD) is Ireland's largest university and is consistently ranked among the top universities in Europe.
UCD expertise is recognized worldwide, with international accreditations for UCD degrees from the world's leading professional organizations in Veterinary Medicine, Medicine, Architecture, Regional and Urban Planning, Engineering and Diagnostic Imaging. The UCD Michael Smurfit Graduate School of Business is one of less than 60 schools worldwide to hold triple accreditation from the US, Europe, and the UK accrediting bodies.
Visit Their Website
Bristol, UK
UNIVERSITY OF BRISTOL
The University of Bristol (generally referred to as Bristol University) is a red brick research university located in Bristol, United Kingdom. Although chartered in 1909, the school can trace its roots back to 1595 as the Merchant Venturer's Technical College.
Bristol is continuously ranked as one of the world's top colleges with the 2016 QS World University Rankings placing Bristol at 41st globally. The 2012 / 2013 rankings also placed Bristol at 15th in the world in terms of reputation with employers, placing higher than several American Ivy League universities, including Princeton University, Cornell and UPenn.
Visit Their Website