Welcome to the Verto Community!
Events for Admitted and Enrolled Participants
Before you depart for your Verto study abroad experience, attend our virtual events to meet the folks that will form your tight-knit Verto community. Don't miss it!
Previous Events
#VertoBound Day: Community Kick-Off
This #VertoBound Kick-Off event gives you a insight into the events and opportunities available to you as a member of our community. Then, see what a day in the life of a Verto participant looks like—where you'll be living, studying, building community, and thriving.
Verto Parent Alumni Panel
Join members of the Verto Parent Advisory Council to learn about the Verto experience from a parent's perspective! Gain advice from Verto family members that have supported their student during their first year experience. We'll take your questions in the registration form, and there will be time during the event to ask questions as well.
Events for Enrolled Participants
Before you depart for your Verto study abroad experience, attend virtual events to become prepared, informed, and excited during the pre-departure process. Plus, each event attended enters you into a raffle to win exclusive Verto swag.
Scroll down to discover a sample of our Community Events. Specific dates, details, and registration are located in the Student Portal.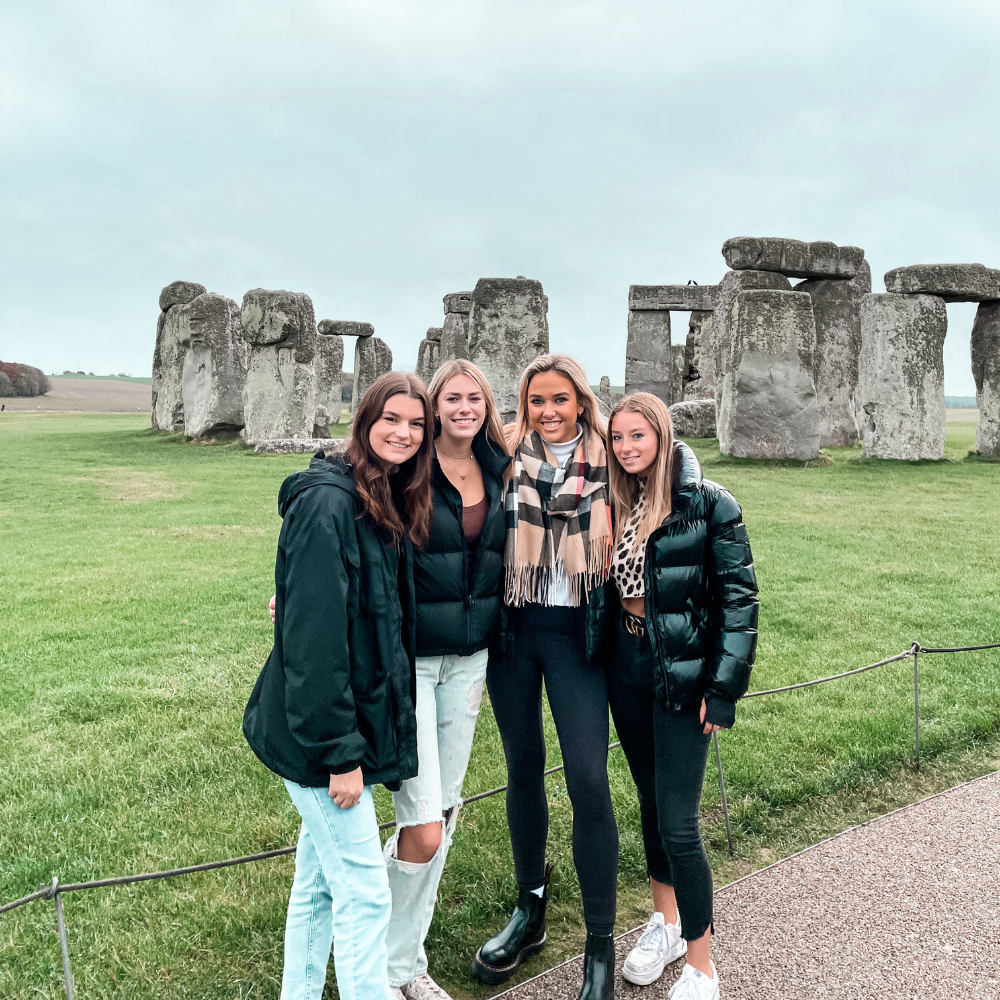 Monthly Community Socials
Prior to departure, all Fall 2023 participants across every location are invited to attend a monthly Community Social. The Social is a virtual space to:
1. Meet your community. We will have group activities and breakout rooms to participate in both large and small group conversations.
2. Connect with the Verto team. Have a question? We have an answer! Meet our amazing team and get the support you're looking for.
3. Build your skills. Add new global leadership practices to your toolbelt —you'll need them for your upcoming year.
Who should register? Students enrolled for Fall 2023.
Monthly Location Hangouts
Act global, think local – meet students headed to your same location! Each month the Community Team, made up of Student Onboarding Advisors and Student Leaders, will host a Location Hangout for each Verto location. Through a mix of whole-group activities and small breakout rooms, this is a great space to meet the group that will be your classmates, roommates, and closest community during your upcoming semester abroad.
Who should register? Students enrolled for Fall 2023.
Events for Verto Families, Parents & Guardians
Verto Family Pre-Departure Circles
Hosted once a month by the Student Onboarding Advisor Team, all enrolled Fall 2023 Families are invited to the Family Circle to:
Connect with a Student Onboarding Advisor around supporting your student with their checklist items and tasks related to pre-departure
Explore a theme each month to share best practices on empowering your student during their year abroad and beyond
Live Q+A to get prepared
Who should register? Verto Families enrolled for Fall 2023.